I had the opportunity to interview the wonderful Kayla Ancrum, one of my favorite people and author of the queer YA books The Wicker King and The Weight of the Stars. Thank you so much Kayla, for taking the time to talk to me! We talked about queer rep, characterization and writing technique.
Before we get to the interview portion, lets start with some background information about Kayla's books!
The Wicker King follows best friends Jack and August as they navigate their increasingly codependent relationship, while battling mental illness and dealing with parental neglect. Jack sees another world and otherworldly beings, and both he and August don't know whether or not what he's seeing is real, or a sign of declining mental health. Their journey towards learning to be less dependent on one another is a tough one and filled with vandalism, toxicity, and psychological torment, but it's one I think everyone should read.
The Weight of the Stars is told from the POV of Ryann, an orphaned bi girl who lives alone with her brother and his baby. When a new girl named Alexandria moves to town, Ryann is determined to take her under her wing and adopt her into her group of friends. But Alexandria isn't so easy to get close to, and she's got her sights set on the stars, where her mother has gone to live for the rest of her life, and where Ryann has always yearned to travel to herself. As Ryann helps Alexandria catch her mothers messages from space, they grow close, first as friends and then as something more. Fun fact: Jack, August and Rina (another important character from The Wicker King) make a cameo in this book as the parents of one of Ryann's best friends!
Now, onto the interview questions!
The Wicker King and The Weight of the Stars both have great own voices queer rep! Do you remember the first queer book you ever read that made you feel represented?
The first queer book I ever read was actually THE DANISH GIRL, and it also doubled was my first exposure to the trans experience. While I have a complicated opinion about it now, and vastly prefer other works by trans people in their own words. The poetic, luscious and beautiful portrayal of trans women moved me deeply as a 12 year old.
Your books are very character driven. Do you have anything in common with your characters? What's your favorite part about creating characters? Least favorite part? What advice would you give aspiring writers on how to make their characters voices authentic?
Like I'm sure many authors would agree, all of my characters are one tiny part of me and the people around me, but expanded and then refined. I feel like the  best part of creating characters is thinking up the parts of them that aren't typical stats. Anyone can write up a character profile like: 25 years old, woman, loves her career, has a boyfriend, everyone thinks she's cool. But Once you get past all those basic details, you can focus on the fun ones like: Is allergic to mangoes, is terrified of sharks, has a secret obsession with manga, but pretends she doesn't even know what that is. I think the best way to make realistic characters is to think about yourself and all of the magnificent facets that you contain, and imagine that your character is just as multifaceted an fill in the details.
Like in The Weight of the Stars, If you had the chance to go into space (and never return) would you take it or not?
Yes, I would. I genuinely crave oblivion and the thought of leaving the atmosphere and plunging into the black makes my heart race to think about.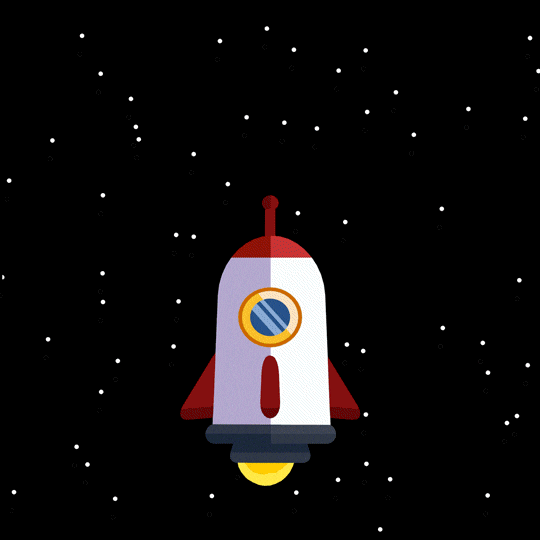 Are there any fictional characters you drew inspiration from while writing your own characters?
Mmm. Jack and August are a great mixture of Cook and Freddie from Skins and Stiles and Scott from Teen Wolf.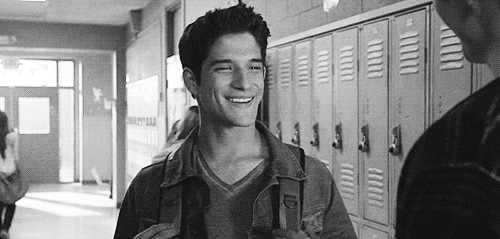 I noticed that nearly every page of The Wicker King has a sort of 'title' and that the page edges get increasingly darker as the story progresses. What made you decide to do this and was there something you wanted your readers to take away from it?
This is anticlimactic, but I actually write that way because I have ADHD and it's a much more natural way for me to express myself. Every so often other people who have ADHD discover my work and rave about how easy and enjoyable it is to read and honestly it makes it feel like the sun is rising in my chest. And as for the pages, that was actually the art team at Macmillan | Imprint! They did such a good job making the book beautiful (and won an award for it!) that I'm always very excited to tell people that it was their idea.
Jack, Rina and August make an appearance as the polyam parents of one of Ryann's best friends, Ahmed, in The Weight of the Stars. Did you always plan to do this or was it on a whim? Did you always know they'd all end up together?
Yes! I always wanted them to show readers what kind of parents they would become after the terrible and harrowing experience they had with their own parents. As for whether I knew they would all end up together, yes! They're canonically getting together in TWK. August is an unreliable narrator, and the reader only sees through his eyes, but if you squint you can see what's going on around him. First, Jack finds Rina for August because she "reminds him of august", he woos her by making her cupcakes and helping create the situation where they go to Rina's house all the time. Rina and jack beginning holding hands and August sees them doing this and instead of getting jealous feels yearning and completeness. Rina begins kissing both of them hello and goodbye, then a part of the end of the book is Rina telling him that Jack is with her and that she can't wait for him to come "home" to them. Its all very sweet and loving and nice.
What's next? Can you tell us anything about what you're working on right now? Is it YA, Adult, fantasy, contemporary, etc?
It's a secret I'm so close to making an announcement, that I can't tell you details, but I have 2 YA on the table and 1 Adult in the rafters.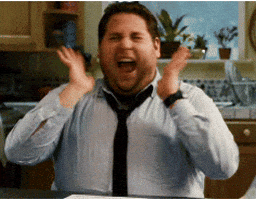 What are your pride month recommendations? What queer books have you read recently and loved? What kind of queer rep would you like to see more of?
I'm just going to scream RED WHITE AND ROYAL BLUE over and over again. Also I'd love more good books about bi people and butch girls.
And that's that! Thank you all for taking the time to read<3
-Becca vZ