Note: I'm not including books I've already read on this list, but I am including books that have been already released, or that I've received advance copies of. Because while I'm no longer anticipating their releases, I am still anticipating reading them!
I'll tell yall now which 2019 releases I've already read and loved:
See my review for The Birds the Bees and You and Me by Olivia Hinebaugh here
See my reviews for:
The Wicked King by Holly Black, Small Town Hearts by Lillie Vale and Red, White and Royal Blue by Casey Mcquiston here
Now back to those anticipated releases/reads……..
January
LGBTQ
If you follow me on any social media platform, you may know how obsessed I was/am with the first book of this series. I ranted and raved about it for months, I interviewed the author, I was part of the blog tour. I talked about it so much that the author herself, Sarah Glenn Marsh, put me in the acknowledgements of book two, Song of the Dead. Something for which I am eternally grateful, and will always cherish. Sarah sent me a signed and personalized of arc of Song of the Dead a few months back and I've just now gotten to reading it. I'm loving it far, like I knew I would, and I'm so happy to have my name permanently in the acknowledgements of this wonderful series with its wonderful bisexual rep. READ REIGN OF THE FALLEN NOW IF YOU HAVEN'T ALREADY.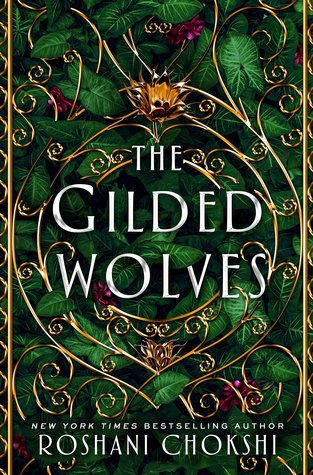 So I learned literally yesterday that The Gilded Wolves apparently has both bisexual AND autistic rep?!?!? WHY DO PEOPLE FAIL TO SPREAD THIS INFORMATION LIKE WILDFIRE??? Anyways I'm buddy reading this with a friend as soon as she's done with midterms and I am super super super super super super excited!!
Fantasy:
A.G Howard has been a favorite author since I finished her Splintered trilogy years ago. She writes amazing, dark, re-tellings of fairy tales and I'm really enjoying Stain so far, a story inspired by the story The Princess and the Pea. I actually met A.G Howard just a couple weeks ago, and she was the sweetest!
February
Contemporaries
Comic books, family rivalry and geeky romance? Count me in! I have an arc of this so I'll be reading it soon.
I've been reading Kasie's books for years now and they're perfect for when you're looking for something light hearted and heart warming and fluffy that'll leave you feeling happy and satisfied. Can't wait for her latest, especially since it's a companion to Love, Life and the List, which I really adored. Can't wait to fall in love with new characters and also reunite with some old ones!
LGBTQ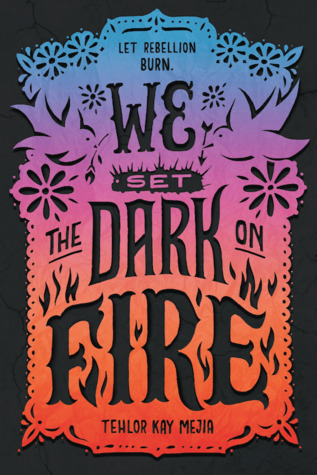 We Set the Dark on Fire takes place at a school for girls where they are raised to either run a husbands household or raise his children, and nothing more. But Dani is asked to spy for a rebel group fighting for a equality and finds herself falling for someone forbidden. I don't know how exactly this book is queer, if it's f/f or what but I'm all in and can't wait to find out!
New Adult/Adult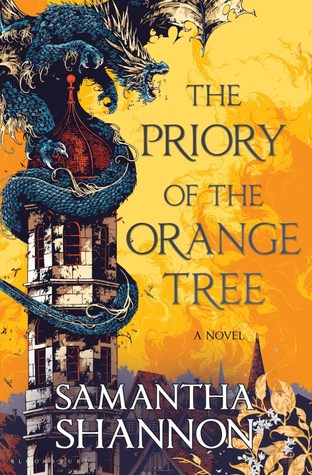 SO I LITERALLY FOUND OUT ONLY LIKE A WEEK AGO THAT PRIORY OF THE ORANGE TREE APPARENTLY HAS A F/F ROMANCE?!?!?!? WHY DID NO ONE MENTION THIS. AGHHHGHGGGGGG. I'M NOT THE ONLY ONE WHO DIDN'T KNOW UNTIL RECENTLY EITHER!! Anyways, I loved The Bone Season and I can't wait to read this monster of a book. I think it's like 800 freaking pages or something. And I am pumped! Look at that beautiful cover!
Scifi/Fantasy
I've seen this book described as The Darkest Minds in space and that was enough that hook me. Love me a book about teens with super powered banding together to fight for what's right!
I loved Amy Ewing's first trilogy, the Jewel series. I actually haven't read the last book yet but I loved the first two and I can't wait to read something new from her.
Paris in the 1700's. Dark magic. Aristocracy, thieves, gambling. Romance. That's all I need to know-I'd like a copy of this book ASAP.
I've seen this one a lot on twitter and instagram and to be honest I don't really know much about it except that it's a mystery(?) surrounding the sudden deaths of the queens of different kingdoms, and the one girl, a thief, who knows what happened. Sounds intriguing and I'm interested to see if it lives up to the hype.
March
Contemporary
I loved Sara Biren's heartbreaking debut The Last Thing You Said and I can't wait to finally read something else of hers! I wonder if it'll be as heartbreaking as her last book…..
Scifi/Fantasy
I've been reading Meagan's books for a couple years now and I can't get enough of them. I recently read and loved her Beauty and the Best retelling Hunted, and I can't wait to read this Robyn Hood retelling. I have an arc of it fortunately, so I can read it as soon as I finish what I'm reading right now!
I read Children of Blood and Bone just a few months ago after several months of seeing people rave about it. I was definitely not disappointed and I miss all the characters and can't wait to see what happens next, especially in terms of the romance and magic system…
I read The Queens Rising almost a year ago and I really enjoyed it, although I felt like I didn't get enough out of the romance. So I'm really excited there's a sequel so I can see what happens next and see what happens next in that aspect. Not just that aspect, but the main characters journey as well.
LGBTQ
This is another one I've seen all over social media. I've heard its got queer and Jewish characters and has a m/m romance but I don't know much beyond that. That doesn't stop me from wanting to read it right this second though. I want all the diverse queer books I can get.
I read my first book by Cori McCarthy in 2018 and I loved it. I haven't read anything by Amy Rose Capetta so I'm excited to see how these two authors collaborate. Pretty much all I know about Once and Future is that it's a queer, gender bent King Arthur retelling, but that's honestly enough to make me wanna read it ASAP.
I read K. Ancrums first novel The Wicker King early last month and I adored it. It's a m/m contemporary and you can see my mini review on my last blog post, my January wrap up. The Weight of Our Stars is a f/f sci-fi and I can't wait to see how Ancrum writes in a science fiction setting. Gays in space, here we go!
April
Contemporary
I read and loved Emily and Austin's first novel Always Never Yours a few months ago and loved it. They know how to write a perfectly cute, relatable and touching high school love story. I met them at a signing in late December as well and they're both great people who love to write Shakespeare inspired YA dramas. I'm excited to read If I'm Being Honest, about a girl who's super popular and known for being brutally honest….and is learning to deal with the consequences. It's been pitched as Mean Girls meets The Taming of the Shrew and I can't wait to get my hands on it!
Jenn Bennett has been a favorite contemporary author of mine for a couple years now. All of her YA romances are perfect. Just literally perfect, ridiculously satisfying, unbelievably heartwarming and unforgettable. I can't get enough and you better believe I have a fat collection of all versions of all her books on my shelves. I have no doubt Serious Moonlight will be another perfect addition to my collection. NO DOUBT.
Scifi/Fantasy
One trope I wanna see more of in books is VILLAIN LOVE INTERESTS. And Wicked Saints has got that, as well as Russian based fantasy and a story inspired by Joan of Arc. I'm currently reading it right now and boy I can't wait to see what happens next and see how this romance comes into play.
LGBTQ
A town of mysterious founding families? Danger lurking on the woods? Monsters? Ancient bloodlines? Dark family secrets. Yea, everything about The Devouring Gray sounds intriguing.
I immediately wanted to read Hot Dog Girl as soon as I saw the cover. I mean, just look at it. It's freaking hilarious. And then I found out it's QUEER and now I'm even more excited!! It takes place at a theme park, and follows a teen girl and her friends who dress in costume as part of the parks entertainment. It sounds funny and heartwarming and romantic and I'm super pumped to read it.