International Women's Month is coming to a close so I wanted to end it with a tribute to some of my favorite female writers and female characters! So here ya go!
Top Ten Books by Diverse Female Authors
By a lesbian woman:
The Miseducation of Cameron Post by Emily M. Danforth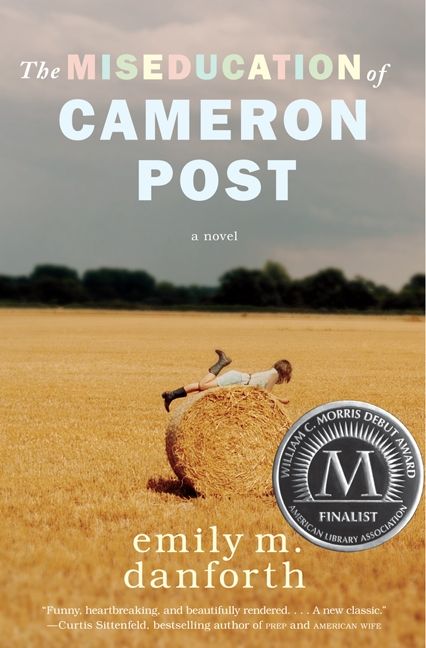 Favorite quote: "But if renting all those movies had taught me anything more than how to lose myself in them, it was that you only actually have perfectly profound little moments like that in real life if you recognize them yourself, do all the fancy shot work and editing in your head, usually in the very seconds that whatever is happening is happening. And even if you do manage to do so, just about never does anyone else you're with at the time experience that exact same kind of moment, and it's impossible to explain it as it's happening, and then the moment is over." 
By a bisexual woman:
Far From You by Tessa Sharpe
Favorite quote: 
"But my heart isn't simple or straightforward. It's a complicated mess of wants and needs, boys and girls: soft, rough, and everything in between, an ever-shifting precipice from which to fall." 
By an autistic woman:
Queens of Geek by Jen Wilde
Favorite quote: 
"That's what we do. We walk a tightrope every day. Getting out the door is a tightrope. Going grocery shopping is a tightrope. Socializing is a tightrope. Things that most people consider to be normal, daily parts of life are the very things we fear and struggle with the most, and yet here we are, moving forward anyway. That's not weak."
By a Korean woman:
Angelfall by Susan Ee
Favorite quote:
"Asleep, he looks like a bleeding Prince Charming chained in the dungeon. When I was little, I always thought I'd be Cinderella, but I guess this makes me the wicked witch.
But then again, Cinderella didn't live in a post-apocalyptic world invaded by avenging angels." 
By a Hawaiin Native woman:
Ever the Hunted by Erin Summerill
Favorite quote:
"Our lives are, like these woods, ever changing. Nothing is static. And so you cannot count on an easy, carefree life to always remain that way. Or a harsh existence to stay the same. Life can get better. Or life can always become worse. And then you die. Don't reflect on the negative. Think about all the positives in your life." 
By a Muslim woman:
Shatter Me by Tahereh Mafi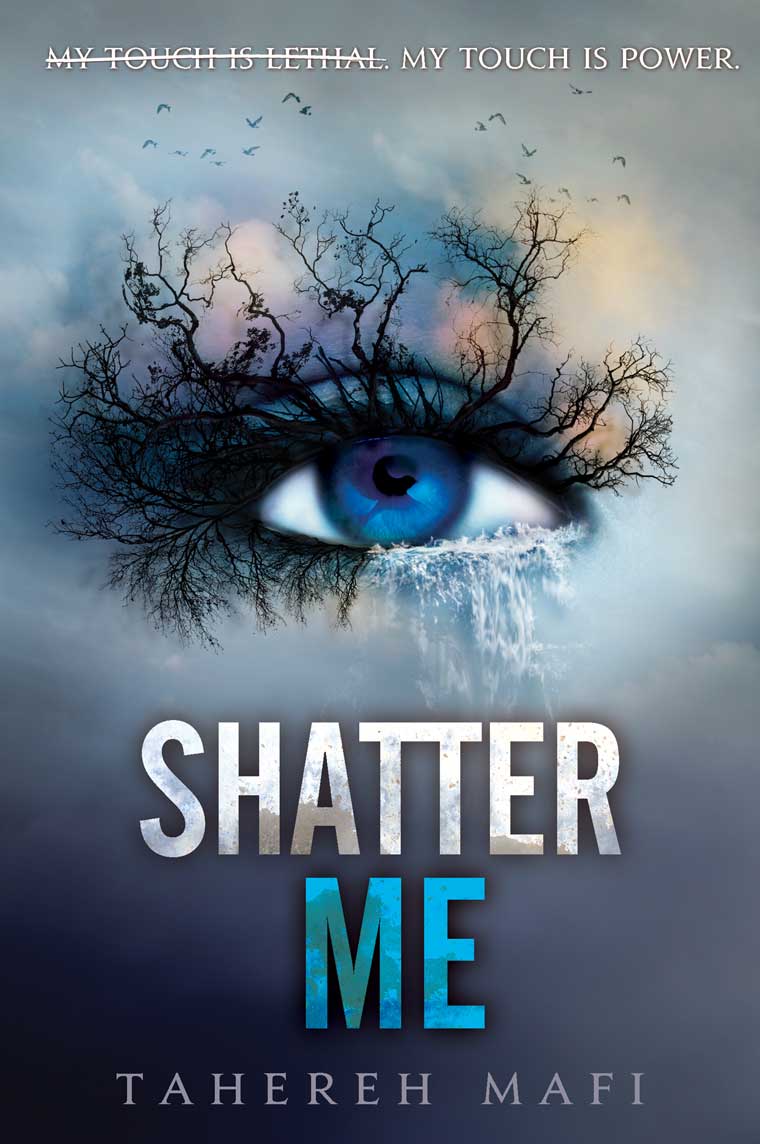 Favorite quote:
"I spent my life folded between the pages of books.
In the absence of human relationships I formed bonds with paper characters. I lived love and loss through stories threaded in history; I experienced adolescence by association. My world is one interwoven web of words, stringing limb to limb, bone to sinew, thoughts and images all together. I am a being comprised of letters, a character created by sentences, a figment of imagination formed through fiction." 
By a Pakistani woman:
An Ember in the Ashes by Sabaa Tahir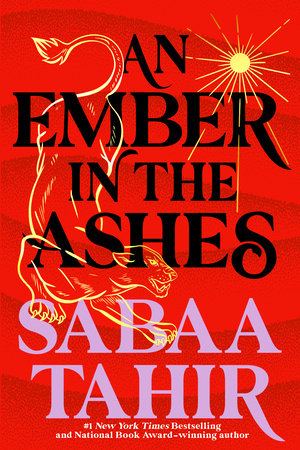 Favorite quote:
"There are two kinds of guilt. The kind that's a burden and the kind that gives you purpose. Let your guilt be your fuel. Let it remind you of who you want to be. Draw a line in your mind. Never cross it again. You have a soul. It's damaged but it's there. Don't let them take it from you." 
By a Chinese woman:
Warcross by Marie Lu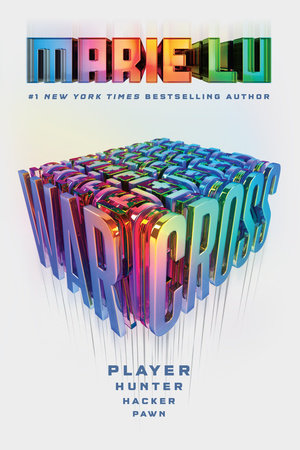 Favorite quote:
"But sometimes, people kick you to the ground at recess because they think the shape of your eyes is funny. They lunge at you because they see a vulnerable body. Or a different skin color. Or a different name. Or a girl. They think that you won't hit back – that you'll just lower your eyes and hide. And sometimes, to protect yourself, to make it go away, you do. But sometimes, you find yourself standing in exactly the right position, wielding exactly the right weapon to hit back." 
By a Jewish woman:
The Unbecoming of Mara Dyer by Michelle Hodkin

Favorite quote:
"Fix me," I commanded him. "This thing, what I've done – there's something wrong with me, Noah. Fix it."
Noah's expression broke my heart as he brushed my hair from my face, and skimmed the line of my neck. "I can't"
"Why not?" I asked, my voice threatening to crack.
"Because," he said, "You're not broken."  
Top Seven Female Characters
Alex Craft from The Female of the Species
"I am a wolf that my sister kept in a cage, until her hand was removed. I have been out, curious as I wake up from a lethargic solitude, self-enforced because I know I don't belong here. It's not safe for me to be out, but they rattled my cage. First Claire and then Jack. And now I'm awake, deviating from the paths I created in order to remain stable. I'm out, I'm awake, and afraid I won't be easily put back."
"But boys will be boys, our favorite phrase that excuses so many things, while the only thing we have for the opposite gender is women, said with disdain and punctuated with an eye roll."
Alex Craft is the teenage feminist warrior we all aspire to be. Well, despite the murder maybe, but I can't say I pity the rapists that Alex takes it upon herself to punish. She doesn't take sexist shit from any of her male classmates and always stand up for what's right no matter what it may cost her, and that's what makes her such an admirable heroine. 
Jude Duarte from The Cruel Prince
"If I cannot be better than them, I will become so much worse."
"I am going to keep on defying you. I am going to shame you with my defiance. You remind me that I am a mere mortal and you are a prince of Faerie. Well, let me remind you that means you have much to lose and I have nothing. You may win in the end, you may ensorcell me and hurt me and humiliate me, but I will make sure you lose everything I can take from you on the way down. I promise you this is the least of what I can do."
Jude isn't afraid to stand up for herself and give people a taste of their own medicine, and I love her for that. She knows how to fight back and doesn't hesitate to put people in their place. 
Nina Zenik from Six of Crows
"You have your own problems right now, Zenik, said a voice in her head. Stop worrying about saving the world and save your own ass. Sometimes her inner voice could be very wise."
"No, I don't mean in the big ways." Nina's eyes took them all in. "I mean the little rescues.  Laughing at my jokes. Forgiving me when i was foolish. Never trying to make me feel small.  It doesn't matter if it's next month, or next year, or ten years from now, those will be the things I remember when i see you again."
Nina Zenik is loyal to those she loves and will do whatever she has to do in order to protect them, even if it costs her. She's confident and selfless and she brings light and humor and comfort to her friends in the darkest of times.
Hermione Granger from the Harry Potter books
"Actually I'm highly logical which allows me to look past extraneous detail and perceive clearly that which others overlook."
"I'm a mudblood! Mudblood, and proud of it! I've got no higher position under this new order than you have, Griphook! It was me they chose to torture, back at the Malfoys'!"
Hermione was one of the very first female characters I looked up to. I've always admired her intelligence, her snark, her dedication to her studies and her whip smart quick thinking that always got Ron and Harry out of trouble. 
Dana Scully from The X Files
"Time passes in moments … moments which, rushing past define the path of a life just as surely as they lead towards its end. How rarely do we stop to examine that path, to see the reasons why all things happen, to consider whether the path we take in life is our own making or simply one into which we drift with eyes closed?"
"Nothing happens in contradiction to nature, only in contradiction to what we know of it"
I only started watching The X Files a couple of years ago, and I immediately fell in love with Scully and her emotional and intellectual bad-assery. She may be a skeptic but she knows her stuff and her role as both an FBI agent and a medical doctor make her impossible not to look up to as a source of inspiration. 
Barbara Gordon (aka Batgirl)
"You know what I really dislike about you, Knightfall? Aside from everything, I mean? It's how you just. Keep. Under-estimating me."
"Wait for a hero? Barbara Joan Gordon — Be your own damn hero."
Ever since I started reading comics a couple of years ago, Barbara has been a number one fave. She's no damsel in distress; she saves herself and can hold her own in a fight just like any male superhero. She's confident and clever and everything you could want from a female superhero. 
Ruby Daly from The Darkest Minds
"Chubs didn't have to finish. I knew what I'd been when I'd found them: a terrified splinter of a girl who had been shattered a long time ago. I had nothing, and no one, and no real place to go. Maybe I was still broken and would always be—but now, at least, I was piecing myself back together, lining up one jagged edge at a time." 
"We have learned that life is one journey, and the purpose is not to reach some treasure at the end of it, but to find the courage to decide which paths to take, who to travel with, and to let things fall into place as they should and will.
Ruby Daly is one of my all time favorite dystopian heroines. From a young age, she endures so many unthinkable horrors and has to do unfathomable things in order to survive. But nevertheless, she persists, and manages to fight back and fight for good without losing herself in the process; without letting her hardships change her for the worse.
So there's that! Do we have any faves in common? Who are your feminist inspirations? Favorite female characters? Favorite female writers? Let me know!