I read a total of 12 books this month! In order to keep track of where I am with my reading goals, I'll add how many books of each category I read in my monthly wrap-ups; diverse books, sequels, middle grade and adult, etc. Although I'll list any diversity each book has, I'll only actually count a book as diverse if the main character themselves is of a diverse identity that's overtly stated in the text. If the love interest is a person of color, bisexual, etc, I'll make note of that but won't count it as a diverse book.
Diverse books read: 2 (Renegades and Not Your Sidekick)
Books read by diverse authors: 2 (Not Your Sidekick and Ever the Hunted)
Own Voices books read: 1 (Not Your Sidekick)
Sequels read: 2 (Glass Sword and The Winner's Crime)
Audio books listened to: 1 (Ever the Hunted)
Middle grade read: 0
New adult/adult: 0
Longest book read: Renegades (576 pages)
Shortest book read: Not Your Sidekick (294 pages)
Favorite read of the month: Starry Eyes by Jenn Bennett and To Kill a Kingdom by Alexandra Christo
Least favorite read of the month: Renegades by Marissa Meyer
The Sound by Sarah Alderson
Sarah Alderson's Out of Control was one of my favorite reads of 2016, so I had high expectations for this one. Although I did enjoy it, it didn't blow me away like Out of Control did. Somehow the writing just felt more….juvenile, I guess. It felt like it was a different author almost. The whole serial killer aspect wasn't nearly as suspenseful as I'd hoped. The romantic and sexual tension between Ren and Jesse was off the charts though and definitely my favorite part of the book. Overall, The Sound was a fun an entertaining read, and I finished it very quickly. It wasn't super memorable but I enjoyed reading it.
Format read: kindle ebook
Release date: May 2014
Genre: YA mystery/thriller
Diversity: main character has asthma (disability rep)
Genre: YA mystery
Rating: 4 Stars
To Kill a Kingdom by Alexandra Christo (ARC)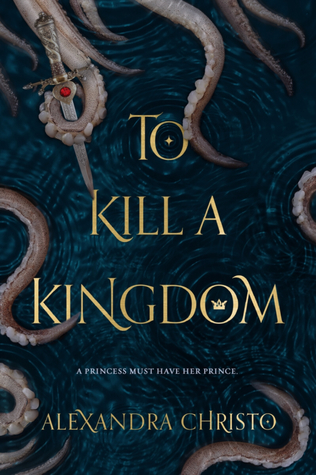 To Kill  Kingdom was everything I hoped it would be and more. I love reading about brutal, violent and morally ambiguous characters who undergo a huge personal development as they experience things through a different perspective and learn to change their ways. I loved that the book switched between Lira and Elian's perspectives, as they came from opposite worlds and had such different viewpoints. There was plenty of action and suspense, near-deaths and a slow burn romance. Lira's fierceness and determination was greatly admirable and I loved her despite some of her questionable decisions. The ending was everything I hoped for and left me completely satisfied. MARK YOUR CALENDARS FOR THIS ONE, OUT MARCH 6TH.
Format read: ARC
Release date: March 6th 2018
Genre: YA fantasy/folklore
Diversity: Elian is presumably a poc, as he's described as having brown skin
Rating: 5/5 Stars
Renegades by Marissa Meyer
I went into this one expecting a lot. I loved Meyer's Lunar Chronicles series and I had hopes that this one would live up to the hype. Unfortunately, I was disappointed in some aspects but not all. I enjoyed the different characters and how they came from opposite worlds. I always enjoy reading from two vastly different perspectives. Adrian and Nova were very passionate characters who were both very stubborn and intent on achieving their goals, but I felt like I didn't connect to them as much as I would have liked. The story-line didn't appear to go anywhere, the plot was slow and the character development felt weak, if not non existent. Overall, I thought the premise was interesting and I think the characters have potential. I may read the next book just to see if things improve.
Format read: ARC
Release date: November 2017
Genre: YA sci-fi/dystopian
Diversity: Nova is Filipina, Adrian is black and has two dads
Rating: 3/5 Stars
Starry Eyes by Jenn Bennett (ARC)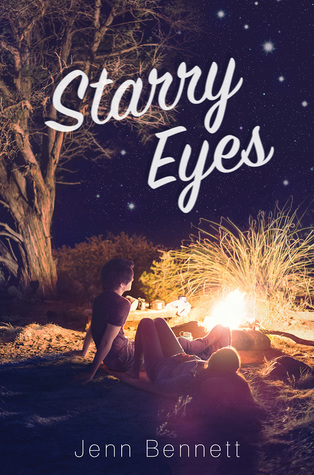 Jenn Bennett has proven time and time again that she can write a truly remarkable and unforgettable story of romance and self discovery, and Starry Eyes is yet another excellent example that did not disappoint. I love second chance romances and Bennett perfectly captured the ups and downs of mending a broken relationship. Zorie and Lennon's story was heartwarming and heartbreaking and hilarious. As they navigate the dangerous and wonders of the wilderness, they find themselves navigating a fragile new romance as well. Lennon is an expert in all things related to nature and camping and hiking and it made him so adorably geeky and lovable, as did his eccentric goth-like style and fringed haircut. Plus Zorie is an astronomy geek, yes!! She gets hives too, so A+ for representation of a main character with a skin condition. Overall, Starry Eyes is a powerful tale of forgiveness and second chances and it met every one of my expectations.
Format read: ARC
Release Date: April 3rd 2018
Genre: YA contemporary romance
Diversity: Lennon is Egyptian American, his birth father is Egyptian American and Muslim and he lives with his two moms.
Rating: 5/5 stars
Stalking Jack the Ripper by Kerri Maniscalco
This book had so much potential, but unfortunately it let me down in a lot of ways. I loved that the main character Audrey Rose was a fierce forensic scientist with a lot of passion for her work, and that she didn't let men talk down to her for participating in a "mans" profession. I was never bored while reading and there was a whole lot of suspense and creepiness that kept my interest piqued. But overall I was disappointed with the reveal of the killer. It seemed very sudden and unrealistic to me. I also felt like the romance fell flat despite having so much potential. I really liked Thomas a lot but the excitement of their romance seemed to evaporate about halfway through the book. I know there's a sequel and a third book coming out this year but I'm not sure I'm up to reading them.
Format read: kindle ebook
Release date: September 2016
Genre: YA historical/mystery
Diversity: Audrey Rose's mother is part Indian
Rating: 3.5/5 stars
Seraphina by Rachel Hartman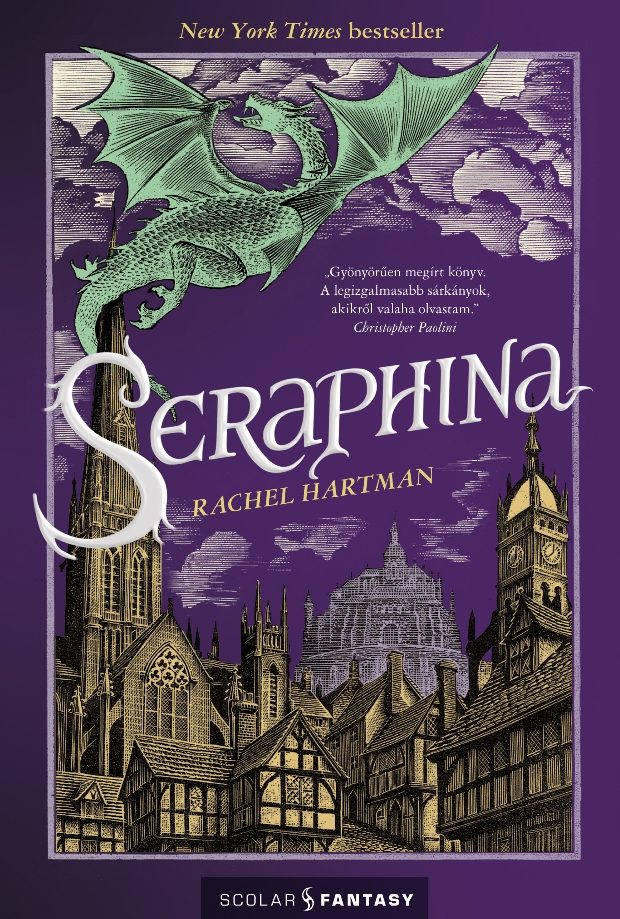 Seraphina is definitely one of the most unique books I've ever read. The writing feels very mature and complex, it almost felt more like an adult book than a YA one. There were a lot of big words I'd never heard before and a lot of fantasy terms I didn't know the meaning of, so I had to pay very close attention to context. This made things a little hard to follow at times, and parts of the book felt very slow because of it. Overall though, I loved the story and the characters enough to overlook that. The plot revolves mostly around Seraphina's inner grapple with self acceptance, her visions, and her interactions with both humans and dragons alike as she tries to determine who she can trust. Some may say this makes for a slow plot because of the lack of action but I personally felt the story to be very engaging. I was not disappointed with the ending and I can't wait to read the sequel Shadow Scale.
Format read: kindle ebook
Release date: July 2012
Genre: YA fantasy
Diversity: none
Rating: 4.5/5
The Winner's Crime by Marie Rutkoski
THIS IS BOOK 2 IN A SERIES & CONTAINS SPOILERS FOR THE WINNER'S CURSE.
What. A. Ride. The second book in a trilogy is typically the slowest, and although I'll admit that it took me awhile to get into The Winner's Crime, I can fortunately say that it did not disappoint. The complicated relationship between Kestrel and Arin is forbidden romance at its finest, even if one or both of the characters are totally in denial about their love for one another for most of the book. I wanted to shake the characters in frustration at times. Kestrel sacrifices everything for the greater good and puts herself at great risk in order to help Arin's people, but Arin has no idea about the real motives behind Kestrel's new status as bride-to-be of the crown prince. The stakes are higher than ever and the tension between Kestrel and Arin at its peak as they both do what they have to in order to survive and stand up to authority. The ending was a complete shock and I will be picking up the last book in the trilogy ASAP!
Format read: paperback
Release date: March 2016
Genre: YA fantasy
Diversity: Arin is a poc
Rating: 4.5/5 stars
Glass Sword by Victoria Aveyard
THIS IS THE 2ND BOOK IN A SERIES & WILL CONTAIN SPOILERS FOR RED QUEEN.
I was nervous to start this one because I've seen a lot of mixed reviews on it and the following book in the series. Although it got off to a bit of a slow start, I can still say that this was one hell of a sequel! I'm still in shock over Maven's reveal of his true character at the end of Red Queen. I genuinely loved him as a character and was devastated and shocked by his betrayal.  As for the rest of the characters, they sure love to piss me off. Especially Cal. The boy really needs to get his head out of his…er…nether regions. Mare, however, really steps up in book two. She's twice as bad-ass and full of much anger and determination, all of which lends her the bravery she needs to lead a rebellion…even if she spends half the book mourning "the Maven she thought she knew." Me too, Mare. Me too. I can't say I blame her. But she still does a great job of bringing the newbloods together and leading them into battle.
Format read: hardcover
Release date: February 2016
Genre:  YA fantasy/dystopian
Diversity: none? I'm not entirely certain of Mare's ethnicity. She's sometimes described as having darkish skin but she has blue eyes so I'm not 100% sure whether she's a woc.
Rating: 4.5/5 stars
Brightly Burning by Alexa Donne (ARC)
Although I've never really been one for classics and have never read Jane Eyre myself (although I know the general gist of it) I typically tend to enjoy classical re-tellings, so I was excited to read this sci-fi version of Jane Eyre in space! I found Brightly Burning very difficult to put down, and I absolutely love that in a book. Although it's not completely action packed, the slow-burn chemistry between Stella and Hugo kept my interest, and the creepy mystery taking place on Stella's new ship of employment The Rochester made me want to keep reading into the night. I didn't immediately guess the reason behind The Rochester's peculiar occurrences, so I loved the suspense and perplexity of not knowing! My only complaints are that the excitement of the romance seemed to fizzle out after they finally kissed, maybe because of everything that happened after. I also felt like the ending was a bit rushed and came together too quickly, but maybe that's just cause I read the book so fast! Overall, I think Alexa Donne is a great story teller and I thoroughly enjoyed her futuristic take on Jane Eyre!
Format read: ARC
Release date: May 1st, 2018
Genre: YA sci-fi/classical retelling
Diversity: none
Rating: 4/5 stars
Not Your Sidekick by C.B Lee
What's better than a superhero book made up of queer and poc teens? Not much. I'd heard a lot of great things about this one before finally picking it up; for one, it has own voices representation for both bisexuality and Asian-American heritage! It was a very fun and quick read. Although it was a little slow at times and the writing a bit simple, I loved every single one of the characters, so that made it worthwhile. Jess is a very likable and relatable narrator. She's the only one in her family so far who doesn't appear to have any powers or special skills, so she's trying to come to terms with that fact and decide what she wants to do with her life if it doesn't involve following in her parents footsteps. The relationship between Jess and her romantic interest Abby, is adorable. And hilarious, because Jess can be super oblivious at times. Overall, Not Your Sidekick was a super sweet and lighthearted read about a diverse group of characters fighting for justice against unlikely suspects.
Format read: kindle ebook
Release date: September 2016
Genre: YA sci-fi/fantasy
Diversity: an asian bisexual heroin, f/f romance, black ftm transgender best friend and a woc best friend, written by an asian and bisexual author
Rating: 4/5 stars
Ever the Hunted by Erin Summerill
I listened to the audio book of Ever the Hunted and I am so glad I did. The narrator has a British accent, which is always more fun, and she lends so much passion and vibrancy to Britta's voice. Although Britta's story is ultimately one of revenge it's also one of friendship, self discovery, survival, forgiveness and adventure.  It's a journey through woods and across lands as Britta learns of all the secrets her father kept from her, a shocking truth about her mothers past, struggles with her feelings for her childhood best friend and tries to find answers that'll bring her closure regarding her fathers death. It felt perfectly paced to me and not too over-dramatic or unrealistic. The romance in Ever the Hunted is of the friends-to-lovers kind, one of my favorite kinds of love story tropes. I'm mad at myself for taking so long to read this one but at the same time I'm glad I did because now book 2 is out and I won't have to wait a year to read it!
Format read: audio book
Release date: December 2016
Genre: YA fantasy/supernatural
Diversity: none, but the author is asian
Rating: 4.5/5 stars
Walk on Earth a Stranger by Rae Carson
It didn't take me more than a chapter for me to become fully engrossed in Walk on Earth a Stranger. I love Westerns, which is what immediately drove me to pick this one up. I'm also a fan of the girl-disguises-herself-as-a-boy trope, so that drew me in as well. It reminded me a lot of one of my favorite books Vengeance Road with the inclusion of that trope and the Western setting. I was a bit surprised that the majority of the book centered around Leah and her travel companion's journey across America to California. I thought Leah's ability to sense the presence of gold would come into play a little more. I presumed it would lend a little more of a fantasy element to the story.  I love stories of survival and harrowing expeditions though, so I didn't consider that to be a huge disappointment. The romance between Leah and her childhood friend Jefferson is very subtle and very slow burn and doesn't fully develop, but this is book one in a trilogy so I'm excited to see their budding romance blossom even more in the second and third books.
Format read: kindle ebook
Release date: September 2015
Genre: YA western/historical fantasy
Diversity: the main characters best friend/love interest is half cherokee native american
Rating: 4.5/5 stars
So there's that! Overall, it was a pretty good reading month. How many books did you guys read in January? Did we read any of the same ones?