It's that time of year again where we come up with a whole bunch of goals we know we won't follow through with. Hah! Just kidding. Kind of. I actually think I have a shot at sticking to my resolutions this year. I have faith and so should you!
1.) Read a total of 100-125 books. 
I surpassed my Goodreads challenge of 100 books this year, so I'm sure I could read 125 with no trouble! No more slacking off. If I'm reading a book and not enjoying it, I'll put it down instead of forcing myself to sludge through it, and I'll pick up something else. I don't want to feel like I have to finish every book I pick up. Otherwise, reading becomes unenjoyable! I'll be happy if I finish anywhere between 100-125 books.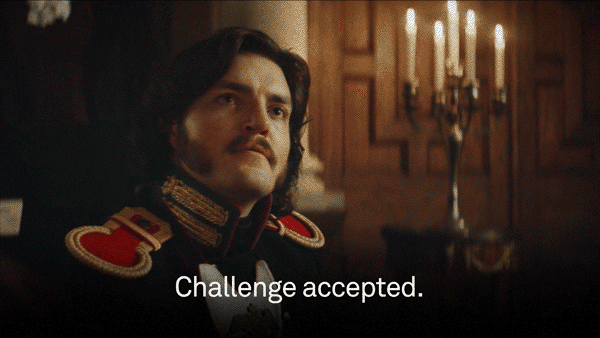 2.) Read at least 15 books I already own.
I have wayyyyy too many unread books on my shelves so I've made it one of my goals to read at least 10 of them that I've owned for at least a year or more. That way I can get rid of any ones I don't like and make more room on my shelves. And I won't have to feel guilty every time I look at my bookshelf full of unread books.
3.) Read 5 or more middle grade books. 
I've been wanting to dive back into middle grade for awhile now, and since some favorite YA authors of mine have recently published middle grade books, I think their books would be a great place to start! I really wanna read The Dreadful Tale of Prosper Redding by Alexandra Bracken, Click'd by Tamara Ireland Stone, Ice Wolves by Amie Kaufman (out in February 2018) and Furthermore by Tahereh Mafi.
4.) Get back into reading comics. 
I recently got into comic books and graphic novels but I was so focused on books in 2017 that I didn't pick up even one. There are several series I wanna continue and others I want to read for the first time. Some of my favorites are Lumber Janes, Fables, Saga and Batgirl!
5.) Attend Yallwest 2018. 
I attended Yallwest with my friend Amanda for the first time in 2017 and we both loved it! We're already making plans to attend again this year.
6.) Read at least a sequel a month. Finish those series! 
There are soooo many series I'm in the middle of and need to finish. I'd especially like to pick up sequels for series I started a year or two ago, before it gets to the point where I have to re-read the first book before continuing!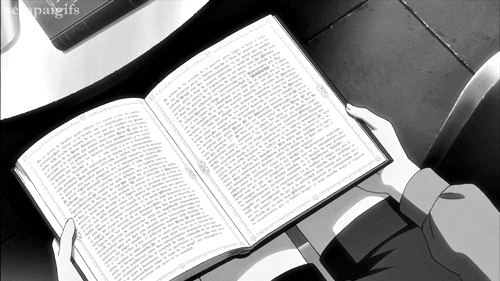 7.) Go to the library more often. 
I very rarely visited the library or checked out books this year. And I miss it!
8.) Publish at least 3 blog posts a month.
No more going for several months without posting. I'm going to be active on my blog now that I have a new and fully functioning computer! Blogging is so much more enjoyable now that I have a computer that doesn't operate like it's from the dinosaur ages.
9.) Listen to more audio books. 
2017 was the year I decided to give audio books a try and I enjoyed every one I listened to, so I'm eager to listen to more! I just started listening to Ever the Hunted by Erin Summerill last night and the narrator has a British accent, so I'm really enjoying it so far. British accents just make everything more fun, amiright?
10.) Read in places other than my bedroom. 
I do most of my reading in my bedroom, which is nice and cozy, but I'd like to get outside more! At least when the weather's nice. It'd be great to spend time reading at the park or the beach or the library or other outside reading areas. I'm sure I'd be able to find a comfortable, secluded spot somewhere.
11.) Read more New Adult and Adult/General Fiction. 
I think I read a total of two new adult books in 2017, and zero adult. I've been having some serious withdrawal from the lack of new adult romance. There's some general fiction I've been meaning to pick up as well. I'm itching to pick up The Mime Order by Samantha Shannon -the sequel to The Bone Season– A Darker Shade of Magic by Victoria Schwab , The Queen of the Tearling by Erika Johansen and The Bear and the Nightingale by Katherine Arden. I'm also looking forward to Barbed Wire Heart -out in March- by Tess Sharpe, who wrote one of my all time favorite YA novels Far From You.
12.) Do monthly wrap-ups on my blog or write and publish at least 3 reviews a month. 
I'd love to start actually writing reviews for a lot of the books I read! It'd be nice to do monthly wrap-ups where I write a mini review for each book I read in a month, like I know a lot of bloggers do. I don't know if I'd be able to keep that up though, so I'll least make it a goal to write a couple reviews a month. I'll post them either on Goodreads, Amazon, Netgalley or directly on my blog.
13.) Read more diverse books by diverse authors. 
A little over half the books i read in 2017 were diverse, but in 2018 I want to read even more than that and up my percentage to more like 80%!
14.) Read a classic or 2!  
I've never been one for classics, despite having read plenty of twists and re-tellings of them. So I'd like to read a few of the ones I've hear so much about like Jane Eyre, Little Women, Frankenstein,  or Pride and Prejudice and so on…
15.) Participate in more monthly instagram book challenges and diversity bingos!
I didn't participate in any instagram challenges last year and I think I only did one bingo. Well, challenges and bingos are fun so I'd love to become more involved in them!
16.) Gain at least 5k followers on my bookstagram. 
I've been stuck at around 4.6K followers for what feels like..3 years now? It's kinda like I lose as many followers as I gain, so my follower count never really goes anywhere. I'm starting the new year fresh with new photos and a new theme. Things seem to be looking up already so maybe 5k by the end of the year isn't too much to hope for!
17.) Read a collection or two of poetry and read more fictional books written in verse! 
Over the last couple years I've come to love fiction books written in verse, so I'm sure I'd enjoy reading a poetry collection or two. I'd especially love to read Milk and Honey by Rupi and The Princess Saves Herself in This One. As for YA fiction, I hope to read more Ellen Hopkins and Lisa Schroeder.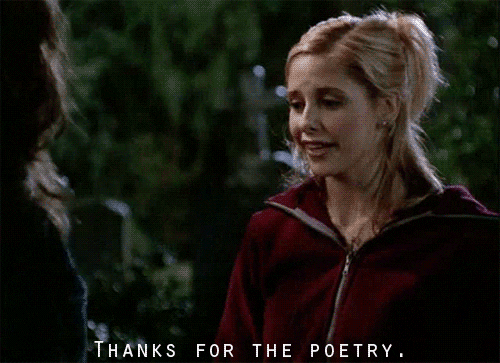 18.) Request less arcs on Netgalley and have at least an 80% feedback ratio. Try to review all the unreleased arcs I get from publishers.
I know I'm not the only one who can get a little carried away with requesting Netgalley arcs. There's just so many upcoming releases that sound interesting! But I've made it a goal this year to only request 2-3 E-arcs a month, so that I actually have the time to read and review each of them. I'd like to get my feedback ratio on Netgalley to at least 80%. As for physical arcs, I'd like to review each and every one a publisher sends my way. Before the release date!
19.) Read a Stephen King book!
Yea, I know. I'm despicable. The only King book I've read is his autobiography, which I found really interesting. So I'm looking forward to completing this goal! I'd love to read It, but the book is so intimidatingly large that I think I'll start smaller. Any suggestions on where to begin?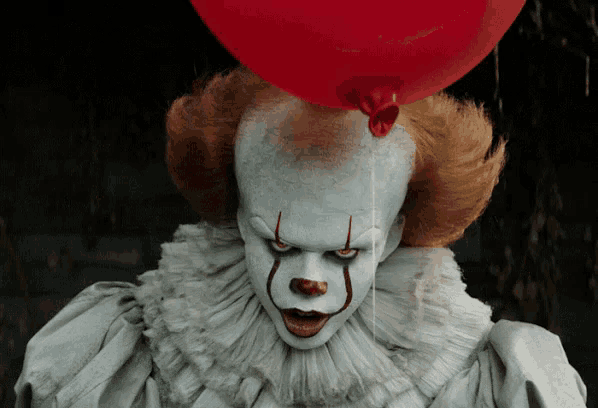 20.) Read some non-fiction or autobiographies. 
I've never really been one for non-fiction. I just tend to find them…boring? Sorry. But there are some celebrity autobiographies that have been released within the last couple years that I'd be willing to give a try. So I think I'll start there.
So there you have it! Do you guys have any similar reading/blogging goals? Do you guys read poetry, classics or non fiction? How many books do you wanna read this year?