Can you believe how quickly 2017 went by? It seems like just yesterday that all the books I owned fit on one shelf and didn't take up space on my bedroom floor. Not that I'm complaining, really, because it's more books in my collection!

Books Read in 2017
I read a total of 102 books this year and therefore exceeded my Goodreads goal of 100 books by 2 books! Go me! And I thoroughly enjoyed a good number of them, so I can definitely say that 2017 was a very good year for reading.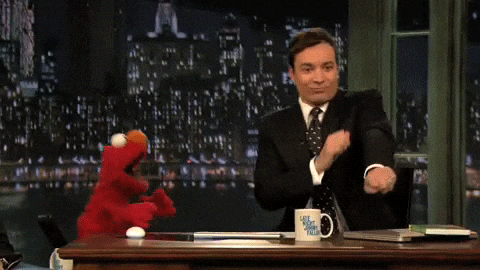 ---
Pie charts
Now here's a look at what I read in 2017, with some snazzy pie-charts for reference. Thank you to Cait at Paper Fury for providing the website I used to make these and for giving me the idea for pie charts in the first place!

Unsurprisingly, contemporary and Sci-fi/fantasy/dystopian were my most read genre this year. I found so many new favorites within those categories!

I generally tend to like or love most books I read. I rarely give a book anything under 3.5 stars. I guess I'm just good at picking out books I know I'll enjoy. I'll read pretty much any genre within YA- but I know what kind of stories I'm looking for and how to pick out ones that are likely to meet my expectations.

This was my first year trying out audiobooks, which is why the percentage is so small. I had never really considered audio books before but I'm so glad I did! I hope to listen to a lot more in 2018. I just love being able to lay down, close my eyes and listen to somebody else narrate the story.

So when it comes to diversity, it looks like I read about…half diverse and half non diverse, leaning a little more towards the diverse side. In 2018 I'm hoping to up that diversity percentage even more!
---
Favorite Reads of 2017
Now lets take a look at which of those 102 books were my favorites!

Favorite 2017 Releases
So many wonderful new releases in 2017! I read my first Marie Lu book and loved it, read my first Julie Murphy book and loved it, thoroughly enjoyed Stephanie Perkins drastic change in genre, and discovered many new debut books to add to my favorites list. So if you haven't read any of these ones, get on it! Hopefully they'll blow you away like they did me.

Favorite ARC's of 2018
2018 will be a fantastic year for debuts, sequels and new books from previously known authors alike. Check out my previous blog post here to see why these 10 are my favorite ones so far!
I also recently finished Devils Unto Dust by Emma Berquist -which comes out in April- and I absolutely loved it! Too bad I didn't finish it in time to have reviewed it in my latest "top ten" post featuring my favorite 2018 releases. 4.5/5 stars!

Favorite lgbtq reads
Every year there are more and more lgbtq releases in YA, and it's a beautiful thing! I love that we get to see so many queer characters in all different genres, not just contemporary. I absolutely loved these 8 books right here and I recommend them to anyone and everyone looking for gay or bisexual characters in all manner of settings.

Favorite books by previously known authors
I read my first Julie Cross book in 2016 and fell in love. Now she's one of my favorite contemporary romance authors! Gena Showalter has been a favorite since I read her Alice in Zombieland series. Rebel Spring and Future Threat were sequels that also didn't disappoint. I'd previously read books by Stacey Kade, Karole Cozzo and Sara Wolf (under a different name) but these books in particular really blew me away.

Favorite new-to-me authors
Isn't it a great feeling when you read a book by an author you've never read before and suddenly you have a new favorite? Now I have all their future books to look forward to!
So that's it for 2017! Do we have any favorite 2017 reads in common? How many books did ya'll read? Any disappointments? Any wonderful new author discoveries?