Top Ten Tuesday is an original feature/weekly meme created at The Broke and the Bookish in June 2010. Each week they post a new Top Ten list  that one of their bloggers will answer. Everyone is welcome to join. All you need to do is make sure that you link back to The Broke and the Bookish on your own Top Ten Tuesday post. Have fun with it! It's a fun way to get to know your fellow bloggers. If you don't want to follow the weekly topics, you can come up with your own instead, and it doesn't have to be a list of ten. It can be top 5, top 15, top 50! Whatever you want.
This weeks topic (of my own choosing) is….Top Ten authors I've never read (but want to!)
1.) Ellen Hopkins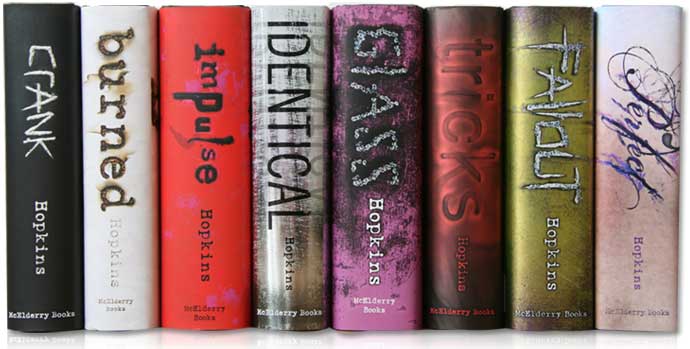 My latest book obession is books written in verse, so I really need to dive into her books! I have one that's been on my shelf forever and another that I recently checked out, and I can't wait!
2.) Nina Lacour
I recently bought Everything Leads to You on my kindle. It's about a romance between two girls. I've heard great things about it as well as her other books so I'm curious to see if she lives up to the hype!
3.) Sarah J Maas
Yes, I know, this is just despicable. Throne of Glass is another book that's been on my shelf for years. It's very high on my TBR list though, so I'll get to it soon, promise!!
4.) Marissa Meyer
This is just getting embarrassing. I'm so far behind everyone. Cinder has also been on my shelf for years, but I'm finally start to work my way through that particular shelf of my bookcase, so I'll read it soon. I've heard great things about it and I'm very intrigued by the premise!
5.) Marie Lu
I have Legend on my shelf and The Young Elites checked out from my library, both of which I'm highly anticipating picking up.
So that's it for now….I'm sure I'm forgetting several authors but these are the ones I've been particularily interested in recently. Have you guys read any of these? Did you like them? If you haven't, do you want to read them?